---
Ford Explorer Gainesville Fl Stock #: 31922A
---
Santa Fe Ford I-75 Exit #399 - Nine Miles North Of Gainesville in Alachua, Fl 1-866-371-2255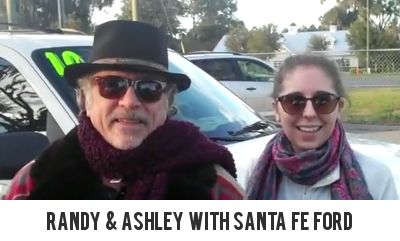 2010 Ford Explorer - 75k miles - automatic - 3rd row seating - hitch receiver - alloy wheels - keyless entry - cruise control - tinted windows - fog lights - white exterior - tan interior - NOT smoked in - power windows, locks, mirrors & driver seat - folding 2nd and 3rd rows - adjustable gas and brake pedals - safety airbags - iPod/AUX jacks - CD/AM/FM- digital external temperature gauge and more! - Free CARFAX - See Youtube video below...
To visit our website click here : http://www.SantaFeFord.com

Trivia Fact: To compete with other police SUVs that are sold by other automobile companies, Ford has made a special version of the Explorer that's only available to law enforcement agencies, fire departments, and EMS agencies. Ford calls it the Explorer Special Service Vehicle (SSV). The only differences between the standard Explorer and the Special Service Vehicle Explorer are provisions for emergency services related equipment such as radios, lightbars and sirens. There are also options designated fleet only such as custom 2 tone paint arrangements that are available to the Explorer Special Service Vehicle.


Santa Fe Ford - Call Toll FREE at 1-866-371-2255

Or Visit Our Used Cars Superstore Located On I-75
At Exit #399 - Nine Miles North of Gainesville in alachua, Fl



To visit our website click here : http://www.SantaFeFord.com
------------------------------------------------------------------------------------------------------------
To visit our website Santa Fe Ford click here
http://www.SantaFeFord.com


Ford Explorer Gainesville Fl Stock # 31922A